Ref:
https://www.concrete.org/news/newsdetail.aspx?f=51724556
TAIWAN CONCRETE BOWLING BALL COMPETITION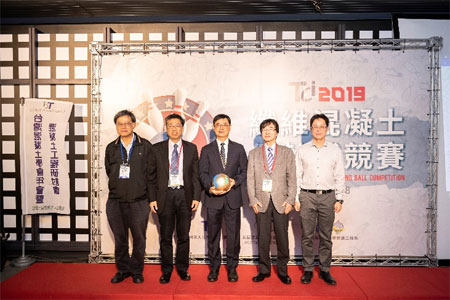 L to R: Ta-Peng Chang (former TCI president), Jenn-Chuan Chern (TCI founding president), Yin-Wen Chan (TCI president), Kyuichi Maruyama (former JCI President) and Chun-Tao Chen (Associate Professor at NTUST)
The
Taiwan Concrete Institute
(TCI) held the 2nd student fiber-reinforced bowling ball competition, co-sponsored by ACI Taiwan Chapter and National Taiwan University of Science and Technology (NTUST), on November 29, 2019 in Taipei, Taiwan.
The objective of the competition is to provide a platform for the students to exchange their knowledge and experiences in producing the fiber-reinforced concrete and to demonstrate the art of concrete to the public. The TCI invited the Japan concrete institute (JCI) to join the annual TCI convention and the opening of the competition.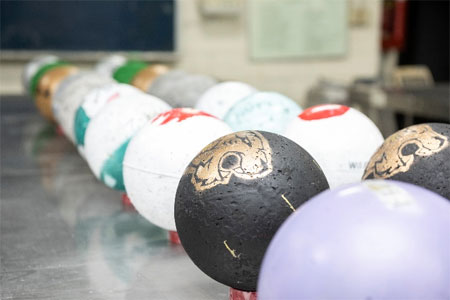 A total of 29 teams from 10 universities and 5 high schools joined the competition. The winning team from the National Chiayi University, and 2018 winning team from the National Taiwan University of Science and Technology, will be funded by TCI and the
ACI Competition Travel Stipend Program
to join the
ACI FRC Bowling Ball Competition
on March 29, 2020, during the
ACI Concrete Convention
in Rosemont/Chicago, IL, USA. The deadline to register for this competition is February 13.
ACI will host a free
competition webinar
to prepare students for the upcoming international event on January 29, 2020 at 1PM EST.