Ref: https://www.concrete.org/news/newsdetail.aspx?f=51724687
NINE UNIVERSITIES AWARDED TRAVEL STIPENDS FOR FRC BOWLING BALL COMPETITION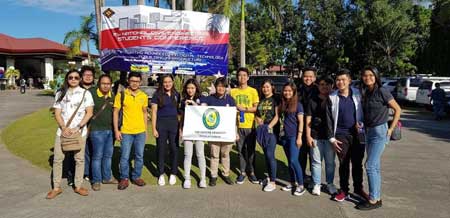 Far Eastern University Institute of Technology in the Philippines are travel stipend recipients and first-time convention attendees
Travel stipends
in an amount up to $5,000 are awarded to teams who apply to the program based on merit. Applicants were required to provide evidence of previous participation in a local or national concrete competition as well as anticipated fundraising and a realistic budget for the trip.
Recipients of the Spring 2020 travel stipend:
Bannari Amman Institute of Technology (India)
Far Eastern University Institute of Technology (Philippines)
National Taiwan University of Science and Technology (Taiwan)
Pennsylvania State University (USA)
Pontificia Universidad Católica del Ecuador (Ecuador)
Universidad de Cuenca (Ecuador)
Universidad Nacional De Trujillo (Peru)
Universidad Rafael Landívar (Guatemala)
Universidad Tecnológica Nacional (Argentina)
Travel stipend
applications will be available from April 1 – June 30, 2020.
ACI currently has 17,000+ student members and 240
student chapters
worldwide.
Student membership
is free to both undergraduates and graduate students and includes benefits such as free digital access to ACI's practices, journals, and magazine; discounts on textbooks and online resources; and a $20 registration fee to attend the convention.
For more information about student activities, contact
Kanette Worlds
.